Phaedo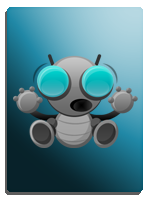 Member

Hello to everyone at Computalks.
You may address me by my alias Phaedo, or, if you prefer, Phae. I'm a member of the community ZeroZaku. I'm quite an active member. And I hope to become an exceptionally active member here too, providing this site is worth the stay.

I have been on Computalks for some time, but never got active. I had a lot of things going on in my life and was only able to keep active in one community. It has pondered on my mind for a while now if I should or should not become active on here. Well, I think I've made up my mind now.

I'm a fairly easy person to get along with, and I like to make friends. But, I should admonish that I don't accept just anyone as my friend. I abhor any form of asinine comportment so you shouldn't anticipate on me being anything other than blunt with you if you cross the line with being overly fatuous. I can be quite serious at times, but then other times I'm goofy.

Anyways, I'll leave this introduction to be a short one. Because talking to me and getting to know me the long way is a lot better than trying to get to know me this way.