1 Hello Everyone on Fri Oct 01, 2010 2:05 am
Chad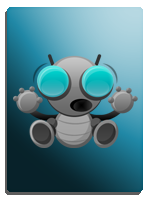 Fresh Meat

My name is Chad and I'm apart of a another forum known as logical gamers
I make bots for this site and are released only in the underground section.
I'm here for a fresh new start seeing as the other one is dying, if you people are as kind enough and worthy for me to be releasing here I will do so.
Anymore questions?
Pm me.
That is all.