1 Summer Day on Wed Aug 18, 2010 11:57 pm
Top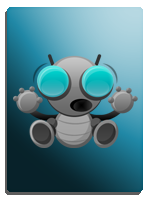 Contributor

What did you guys do for the summer? Since school is staring. Myself, I didn't do anything, all I did was help a friend make a site, made a site, worked with AutoIt allot, helped a other friend make a site etc. So, I didn't really do anything this summer. Well, I did see that new movie, Dinner for Schmucks. Really funny, you guys need to see it one day. Went to some party's. I made my own quote.
DrTop wrote:If you're good at something and want to stop. Don't stop and keep going.
Epic, right? But, what did you do for this summer? 2010.