n e я o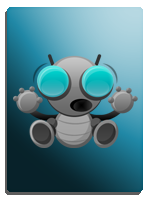 Member

Forget an introduction lets just get started..
First, off you're going to need the following file I've provided you with.
[You must be registered and logged in to see this link.]
<-[Click]
After you have that open the file.
Side-note
: Notice the word Personal is in there alot. That's teh name of the folder you will be creating.
About halfway down you'll see this...
Change 'password' to what ever you want the Password to be
DO NOT ALTER ANY OTHER CHARACTERS
There will be another one a bit farther down. For this to work your second 'password'
must
match the first one. -- Also, you must keep the space between 'password' & 'goto'
Then save the file to your
Desktop
as..
lockerz.bat
**Note**
Make sure for 'Save as type' you save it as All files.
Depending on your computer ("I'm using Windows7") you might have something saying 'Encoding:'
If so, just save it as ANSI.
Here's what my file saving looks like..
After you're done with that minimize everything, so that you're at your desktop and look for your 'lockerz.bat' file.
Here's mine
Once you double click that you might notice the Personal folder somewhere on your desktop (I cannot remember when exactly it comes in)
If you
DO
see the Personal folder:
Double-click your lockerz.bat file and then when it says "Are you sure you want to lock the folder?" Click 'Y', and then hit the enter key. lockerz.bat will close, and the Personal folder will disappear immediately, or after a second or 2.
If you
DO NOT
see the Personal folder:
Double-click your lockerz.bat file and it will ask for a password. Remember the password you set from earlier? There you go. If you Enter a valid password your Personal folder appear on your Desktop.
You will need to Unlock, and Lock your Personal folder every time you wish to access its contents, whether to add something, or delete something from it.
When the Personal folder is Locked, it cannot be searched or found on your computer. You will need that lockerz.bat file.
If you're having trouble with this let me know what you're having trouble on with a screenshot and an explanation. If you followed these steps correctly it'll work.